Governance
Governing Body
Bedfont Primary School is a local authority maintained school in Hounslow borough. The school's governing body is generally responsible for the conduct of the school with a view to promoting high standards of education. They act together rather than as individuals. Each Governor's term of office is four years.
The full governing body usually meets four times a year. Groups of Governors form committees to meet and discuss such topics as the curriculum, personnel matters, finance, school improvement, Health and Safety and site and buildings.
Meet the Governors
TERRI GEORGE - CHAIR OF GOVERNORS
I am proud to be a member of the governing board at Bedfont and look forward to meeting you all in the future.
I am passionate about education, having been a teacher for 30 years and knowing the difference that education can make to a child or young person's future. My 12 years of experience as a school governor has given me an additional point of view and first-hand experience on how important it is that we, as governors, make the right decisions for our schools. I hope that my experience and skills will play a part in driving the school forward to a happy and successful future for every member of the school community.
CHRIS HILBERY - CO-OPTED GOVERNOR
I am a co-opted governor, live locally in Ashford and have attended St Mary's Church Bedfont for more than 30 years.
I am currently a member of the Performance and Standards Committee, the Pay and Personnel Committee, the Governors Development Working Party, the Safeguarding governor and the named governor for SEND , LAC and Literacy.
I had the most rewarding career teaching in the primary sector in a variety of roles and in several schools in the local area.
Now retired I am able to bring my experience and passion for teaching to assist the governing body in providing the best possible education for all children at Bedfont School.
DIANA UKHUELEIGBE - PARENT GOVERNOR
I am a newly elected parent governor and am keen to support the school in ensuring the children are happy, confident, well-educated and well-rounded. I have one son who attends Bedfont Primary school.
I work as an accountant and work with charities supporting the development and wellbeing of children and young people. I believe my experiences will enable me to enhance the governing body of the school.
JESS HOLMES - STAFF GOVERNOR
I have been a member of staff at Bedfont Primary School since 2018, where I currently work as a Year 6 teacher. I have taught here in Reception, Year 5 and 6 and previously taught in schools in Liverpool and Australia. Within school, I am Computing Lead and I am currently undertaking an NPQ in Behaviour and Culture, which will enable me to support the ethos of the school further. As well as teaching, I hold a BSc Hons in Sports Development. I value the opportunity to be part of children's lives and help shape their futures. It is a privilege to be a part of the Governing Body.
AMOS DADZIE - CO-OPTED GOVERNOR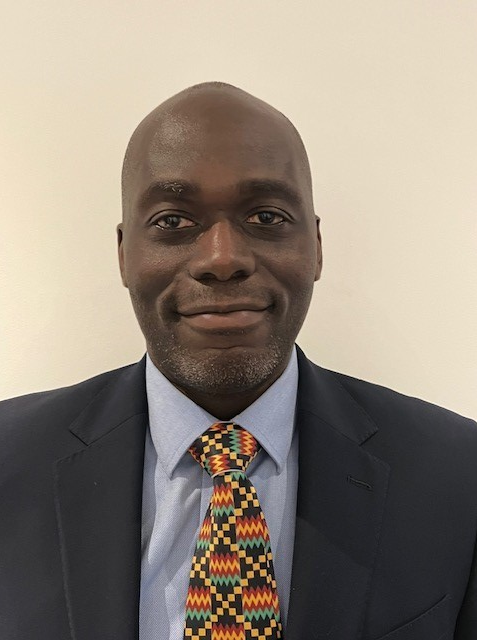 As a recently elected co-opted governor, I bring more than two decades of experience in asset management and am a chartered member with the Chartered Institute of Securities and Investments (CISI), underscoring my dedication to ethical and professional practices. My decision to join as a governor stems from my desire to give back to the education system that played a vital role helping me achieve over the years . I am committed to leveraging my expertise to assist the school in achieving long-term financial and educational health. In my free time, I enjoy traveling, coaching at my local rugby club, and spending quality time with my partner and three sons.
JAYNE MOORE - CO-OPTED GOVERNOR

Jayne Moore has a background in teaching (secondary level, French and English) and currently works in Government. Jayne has a keen interest in education policy and development, having worked for education-related committees and local and national Government level as well as working as a clerk to Governing Boards on a part-time basis, and takes a particular interest in the teaching of modern languages. Jayne grew up in France, and has lived in Hounslow for the past decade.
COLIN SALTER - PARENT GOVERNOR
Bio coming soon...
TIA FITZGERALD - CO-OPTED GOVERNOR
Bio coming soon...
WINIFRED UJOMO - CO-OPTED GOVERNOR
Bio coming soon...
Vacancies
We currently have vacancies on our governing body. If you are interested in becoming a school governor, please contact us via the school office: office@bedfont.hounslow.sch.uk