Fundamental British Values
Promoting British Values at Bedfont Primary School
The Department for Education states that there is a need "to create and enforce a clear and rigorous expectation on all schools to promote the fundamental British values of democracy, the rule of law, individual liberty and mutual respect and tolerance of those with different faiths and beliefs."
The government set out its definition of British values in the 2011 Prevent Strategy and these values were reiterated by the Prime Minister in 2014. At Bedfont Primary School these values are reinforced regularly through our school values and and in the following ways:
Our Core Values
Compassion – show kindness and care for others
Confidence – to try something new and believe that you can achieve
Creativity – to imagine things differently and better
Calmness – to be healthy in body and mind

Co-operation – to work with others in school and our community
Curiosity – to wonder about the world around and develop a love of learning
Democracy
We encourage all of our children to get involved with the running of their school and provide them with lots of opportunities to show how they can influence decision making giving them a strong voice within the school through the school council.
Our pupil voice and school council across KS1 – KS2 in the school ensures that they all get the opportunity to provide feedback and commentary on what works well in the school.
This is extended to our parents who are also encouraged to participate in decision making within our school through parent surveys and parent workshops.
Our staff are excellent role models who develop strong, respectful relationships with one another, the children and parents. We encourage an open-door policy to discuss any concerns and work together to resolve them.
Our curriculum actively encourages children to share their opinions and to value the opinions of others.
Rule of Law
We discuss with our children the need for rules and boundaries. Laws provide us with protection, they help us to take responsibility for our actions and realise that there are consequences.
We ensure our core values are at the heart of what we teach. Respecting one another and the world around us. Our expectations for behaviour are clear and consistent across school. We work closely with the children so they understand their rights and their responsibilities for the choices that they make. We promote respect for those who enforce the law and encourage a strong link with our local community police officer.
Individual Liberty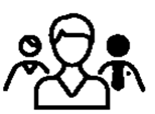 Through our vision statement and core values, we encourage our children to take responsibility for their own actions but to also expect to be treated with respect and dignity from others.
We use our reward system and celebration assemblies to celebrate when children model these core values.
We do not tolerate bullying of any kind and this is dealt with quickly.
We provide a safe and supportive environment, where our children are encouraged to be independent, resilient and reflective in their thinking and learning.
We provide guidance on how to make safe choices through E-safety week, whole school assembly, road safety, cycling proficiency, swimming tuition, our SMSC and PSHCE curriculum.
Mutual Respect

Respect is a key part of our expectations for behaviour and is known and understood by all our children. Children are encouraged to demonstrate respect for everyone they meet and to respect the environment in which we live. Children learn that how we treat one another has a direct impact on the way we in turn are treated. If children are not showing respect for one another we encourage others to speak out and help others to see why their actions are inappropriate.
Tolerance of those with different faiths and beliefs
Tolerance is a key aspect of school life. It is modelled by all staff across the school and an expectation for parents and pupils.
Tolerance is a key aspect of class rules and taught through PSHE curriculum.
British Value Themes being taught across the school:
We ensure the children have a secure understanding of what British Values are and importantly how they can relate to them. We have regular assemblies on the core themes of British Values. British values are ingrained in everything we do and represent all that we do. We encourage our pupils to live a life characterised and enriched by our core values of Compassion, Creativity, Co-operation, Calmness, Confidence and Curiosity, and we hope that these tenets will continue to inform their choices, actions and behaviours long after they leave school, enabling them to make a positive impact on society.