Topic Activities
Summer 2 Week 1 week beginning 1st June
Room on the Broom!
Wizard or Witch dress up
Why don't you dress up as a witch or wizard? What will you need? Maybe you could make a hat or a magic wand or a mini broomstick? Or maybe all 3! What will you use to join the pieces together? If you have a cloak at home put that on too and send us a photo in your magic outfit! Use what you have at home and remember to ask an adult or your siblings to help you. There are some pictures below to inspire you! Have a magical time! Don't forget to email your photos to us!
Wands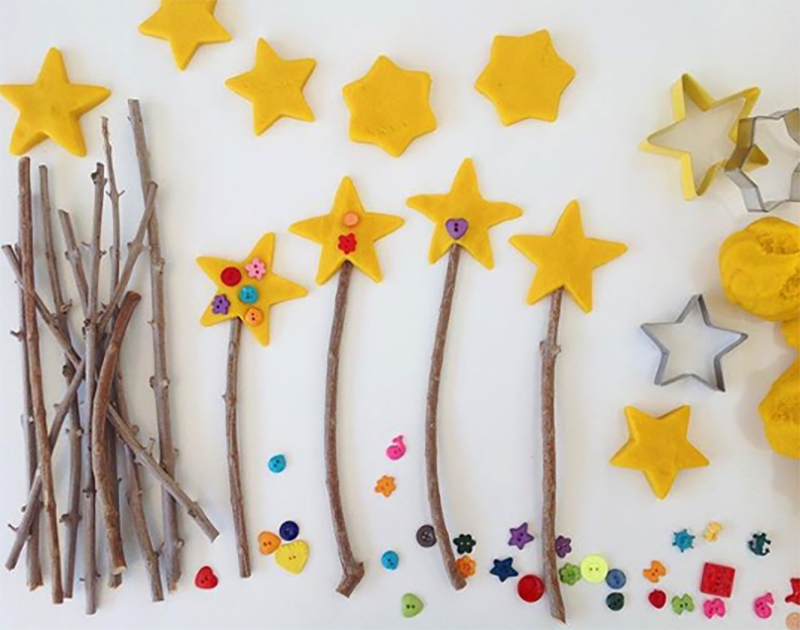 Broomsticks
Hats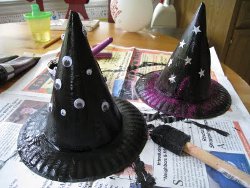 Hubble Bubble – Make a Magic Potion
This is a really exciting experiment you can do with your adult! You are going to make your own magic potion! All you need is: baking soda, food colouring, glitter, washing up liquid, vinegar, glass jar, small plastic containers and a tray. Help your grown-ups with getting all the ingredients ready and have fun!
1. Fill the jar halfway with vinegar, add a few drops of one colour of food colouring and some glitter.
2. Squeeze in some washing up liquid, stir, and place the jar on a tray.
3.Add a heaped teaspoon of baking soda, stir again, and watch the foaming begin!
4. To keep the reaction going, keep adding baking soda and vinegar when the foam starts to slow.
5. To make it change colours, add a tablespoon of vinegar mixed with one colour of food colouring every so often. Make sure to pour the coloured vinegar into the centre of the foam.
What happens when the ingredients are mixed together? What can you see? What words can you use to describe the potion? Is it bubbly? fluffy? Soft? Colourful? What colours can you see?
Happy potion making! :)
Here is another simple potion experiment you can try at home.
https://www.wikihow.com/Make-Potions-(for-Small-Kids)
Don't forget to wash your hands after this activity!
Iggety, ziggety, zaggety, ZOOM! Make a spell!
The next step in becoming a witch or a wizard is to create a magic spell! With an adult, collect some things around your house in a pot. Use your imagination! You can collect the big bad wolf's sock, cat eyes (M&M's), dried bugs (raisins), mice tails (noodles), bat bones (pretzel sticks) or Snow White's apple. Once you have all your ingredients, mix them altogether. Next, wave your magic wand and don't forget to say the magic words! Abracadabra, alakazam! You will turn blue! What will your spell do? Will you turn your mum into a bumblebee? Or maybe you will make your dad fly!
Can you send us a video of your pot and you saying your magic spell. We'd love to see it!
Materials Scavenger Hunt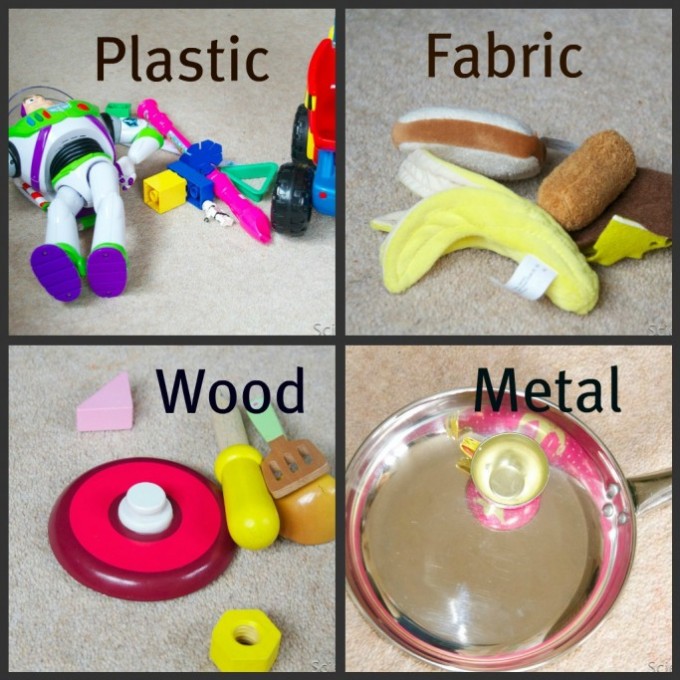 It's lots of fun to collect things from around your home. For this activity you need to think about what objects are made. Is it made from metal, wood, plastic or fabric? What can you find? Can you find 5 things for each group or even more? Are all the plastic objects hard? Are all the metal objects shiny? Make sure you ask an adult first and remember to put everything back where you found it. Don't forget to send us a photo of your collections :)
Construction Activity – Toy Seats
Our construction challenge this week is based on our book of the week 'Room on the broom'.
Just like in the book we would like you to invite your toy friends (teddies, cats, owls, dinosaurs, etc.) to your brooms and construct a special seat for them. Feel free to use Lego blocks, stickle bricks, empty containers, boxes or whatever you can find at home.
Will your seats be large enough for your friends? Will they be strong enough? Will your friends find them comfortable?
We can't wait to see your constructions:) Here are some examples!
Song of the Week
Can you learn the words to this song? Can you make up some actions? Record yourself singing or take a photo. Don't forget to email a video to us!
Physical Development
Try the Little Gym website!